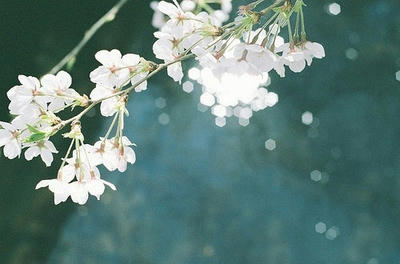 We ended the trip back in Oaxaca City, an incredibly charming and walkable city whose architecture made Brandon think of New Orleans. I cannot say enough about how charmed we were by Oaxaca City - its abundant good food, its mercado, the apartment we rented, the artisan craft fair that happened to be taking place in the center of town that weekend. But I am hoping to wrap up this post and take a shower before my child gets home from running errands with her dad and hey, you're probably not even reading anymore, anyway, right, so I'm going to give you the highlights in bullet form:
- We treated ourselves to nice dinners each night we were in the city, and generally, they came out to less than $25 per person, including tip. Our favorite was El Catedral. It looks a little touristy, and there were lots of us tourists there, yes, but the food was spectacular: mole amarillo, gorgeous steak, succulent pork ribs in green mole. We also went to Casa Oaxaca, Los Danzantes (duck tacos!!! Thanks for the tip, Alex Van Buren!), and had breakfast at Itanoni. (Reservations recommended for all but Itanoni.)
- Brandon did tastings at Vago and Mezcaloteca and brought back some killer mezcals for Essex.
- For great coffee (and, should you be needing a dose of Americana, spectacular muffins and banana bread), don't miss Cafe Brujula. We particularly liked the Alcala 104 location, with its shady courtyard seating (and bathroom that smelled intriguingly(?) of dill pickles).
- Monte Alban! A short drive from the center of town - and utterly mind-blowing. I shot an entire roll of film there and was so excited to show it to you, but sadly, I forgot it at home when I took the rest of my film to be developed.
- And last but not least, the Mercado 20 de Noviembre, an indoor food market-slash-madhouse most famous for its smoky, bustling hall of meats. Here's how it works: at one end of the hall, there are two produce stalls selling chiles, onions that look like large scallions, and salsas. Start there. Get some chiles and onions. Then walk down the hall and choose one of the meat vendors. (If you speak Spanish or are skilled at mime, ask someone which vendor is best. That's what Brandon did.) Order some meat, and they will grill it for you right there, placing your chiles and onions on the coals underneath so they come out smoky and tender. Then take your cooked stuff, go back to the produce stall for salsas, and buy some tortillas from one of the ladies who offer them to you. Then take your feast to one of the nearby tables, and enjoy. It sounds complicated, and it is, but do it anyway. (Don't go in there grumpy and starving, though; it's overwhelming at first and might take a little time to figure out.) As Rick Bayless says, this might be the best thing you eat in Oaxaca.